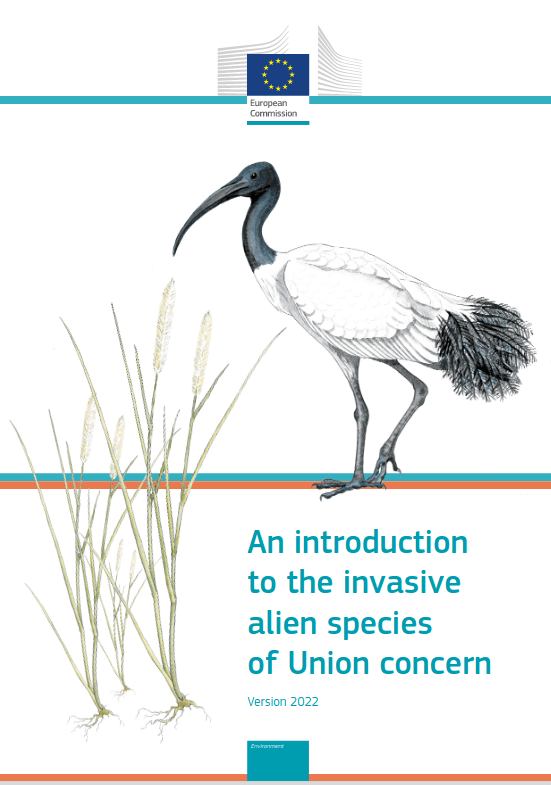 The Directorate General for Environment of the EU has published an introduction to the 88 invasive alien species of Union concern. This brochure presents, at a glance, the currently listed invasive alien species of Union concern, offering brief, non-technical and informal summaries of each of the 88 species. This includes dedicated descriptions of their main biological and ecological features, along with information on their origin, present distribution in the EU, pathways of introduction into the EU, how they threaten European native biodiversity, and which management measures are currently available to mitigate their impacts.
This publication has been produced under the supervision of IUCN within the framework of contract No. 09.0201/2021/856079/SER/ENV.D.2 "Technical and Scientific support in relation to the Implementation of Regulation 1143/2014 on Invasive Alien Species".
Brundu, Giuseppe, Katie E Costello, Gwen Maggs, Chiara Montagnani, Ana L Nunes, Jan Pergl, Jodey Peyton, Peter Robertson, Helen Roy, Riccardo Scalera, Kevin Smith, Wojciech Solarz, Elena Tricarico & Johan van Valkenburg, 2022. An introduction to the invasive alien species of Union concern. Version 2022. 187 p. Euopean Commission, Environment.
→ Download in PDF format (366 MB)
Page content last updated on 2023-01-23.